We Specialize in The Following
Move In and Move-Out Cleaning:
Cleaning your rental to help get your security deposit back. You concentrate on your relocation and we will do all the cleaning.
Make Ready Scheduled Cleanings:
Do you need a little help or a lot?
Weekly, Bi Monthly, or Quarterly residential cleaning done right.
Realtor Showcase/Rental Market:
Before you put the house on the market for sale or lease, let us make it Sparkle! We work alongside Home Stagers and Realtors to help prepare your home for quick sale and for prospective renters to see your property.
Our Guarantee
As a guarantee to you, if you are not satisfied with our cleaning service, we will come back within 24 hours to re-clean the area free of charge.
Bertha's Cleaning Service is a local family-owned and operated business and is the only choice for all your cleaning needs. We have been centrally located in West Seattle since 1990, serving the greater King County and Puget Sound region.
Bertha's Cleaning Service is licensed, bonded, and insured to give you peace of mind and confidence in our experience, dedication and reliability. We treat your home with the utmost respect so you can feel safe with us.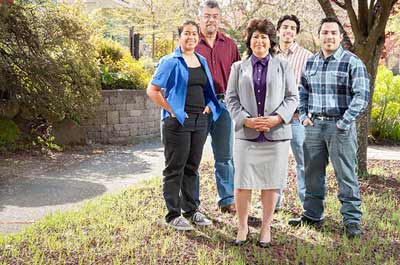 Our crew members are courteous, punctual, dependable and talented professionals who can work in teams of two or three. We love to clean, the dirtier the better, so let us save you time by taking on the burden of house cleaning.
They did a one-time deep clean and now come bi-weekly for maintenance cleans at my residence. They are extremely thorough and respectful, and my condo is always spotless when they're done…
I have used Bertha's cleaning service for 4 years now and they are fantastic. They do a great job, very responsive and always on time, everything you are looking for in a cleaning service…
Business Contact
West Seattle Office:
206-445-4170
Business Hours
Monday thru Friday
8:00 am to 5:00 pm
Holidays:
Berthas Cleaning Service is closed on all major holidays.
If your scheduled cleaning falls on a holiday, we will call or send you a letter or email to reschedule your cleaning one to two weeks prior to your cleaning day.